Save the astronaut from falling obstacles by hitting them away. There are various types of objects falling from asteroids to falling rock debris.
Object of the game is to save the astronaut for as long as possible, the more objects you hit the higher your score will be. You also have the ability to choose the style of your astronaut.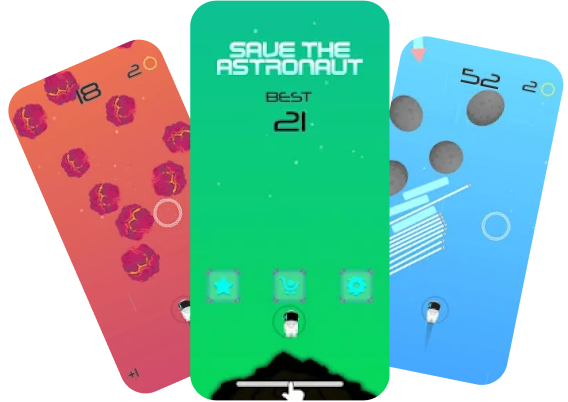 Hit the table to move ice out of the glass and into the next glass.
There are two modes you can play. One is mission mode where you have to complete different levels involving different missions. Second is an endless mode where the objective is to get as far as possible and the further you get the higher your score.
You have the ability to upgrade your ice cube as well that you would like to use.


About UGPlay
Your Source for Mobile Games
Ultimate Game Play (UGPlay for short) was founded in 2005 and has been offering gaming services since. Starting off with arcade games and evolving into mobile games, UGPlay has always been a destination for fun! We will continue to develop new and exciting games for many years to come, so Get Playin!
I'm a paragraph. Click here to add your own text and edit me.
Subscribe to Our Newsletter